As part of the Stepping Up video series, we asked people passing by on the street different questions around the topic of manhood.  In this clip, we asked them, "When do you think a boy becomes a man?" There were some interesting responses; many had difficulty answering the question.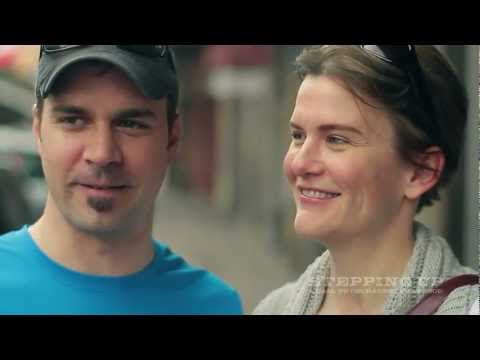 So, when does a boy become a man?  The Apostle Paul gives us a hint:
When I was a child, I spoke like a child, I thought like a child, I reasoned like a child. When I became a man, I gave up childish ways. (1 Corinthians 13:11, English Standard Version)
It's interesting that this verse follows a very famous passage of Scripture, oft-quoted at weddings … the "love chapter" of 1 Corinthians 13.  I have been at many marriage ceremonies where this passage was read but never one where they read this verse (which follows directly after the "love is" verses).  Maybe if more marriage ceremonies included this verse there might be more attention drawn to becoming a man and turning away from childish things.
We don't do "rite of passage" ceremonies very well in our culture.  Typically it's assumed that by passing certain age milestones, or some of the major events in our lives, we "automagically" move into manhood.  Yet, as one woman said on the video (and correctly so), "There are some who are men at 15 and others who are still children at 40."
Helping your boy become a man
If you are wanting to know how to help your son become a man, there are some good resources available to help you. FamilyLife has the Passport2Purity resource that allows you to have a discussion with your son about significant issues he'll face as an adolescent that will move him to manhood.  Here are some other resources for you to check out:
If you are aware of any others that are biblically based and have made an impact on you or someone you know, share them here.
© 2015 by FamilyLife. All rights reserved.
You just read the post "When does a boy become a man?" on the Stepping Up men's blog by FamilyLife
So when does a boy become a man? Is there a specific time when YOU consciously put away childish things?
Men help men grow up. Read Dave Boehi's article, "Men Who Won't Grow Up," on FamilyLife.com. 
Seriously consider organizing a Stepping Up 10-week study so together you can grow as men in godliness.