What is courage? It's an easy question to ask. A bit harder to define. And even harder to live out. But it's a desire in the heart of every man.
So, what is courage? Many famous men have offered definitions:
"Courage is being scared to death, and saddling up anyway." – John Wayne

"Courage is fear holding on a minute longer." –George S. Patton

"Courage is … a strong desire to live taking the form of a readiness to die." – G.K. Chesterton

"Courage is not the absence of fear, but rather the judgment that something else is more important." –Ambrose Redmoon

"Courage is knowing what not to fear." – Plato

"Courage is doing what you're afraid to do. There can be no courage unless you're scared." – World War I flying ace Eddie Rickenbacker
It was another young airman in the next world war that found himself in a situation that demanded courage. His story sets the tone for the entire Stepping Up men's video series. "Red" Erwin didn't chose the moment, but was thrust into it. He only chose how he responded to it. Watch that segment.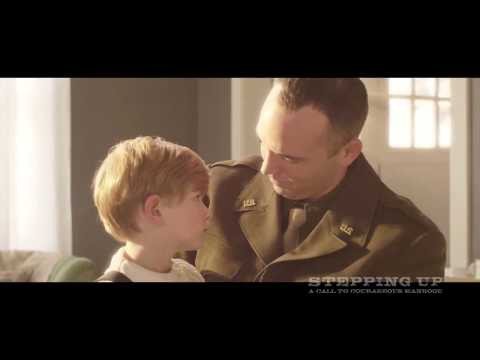 Now that's courage. Like Ambrose Redmoon put it, it wasn't that Erwin wasn't scared for his own life; it's just that he judged the lives of his 10 fellow airmen as more important.
Although his actions meant a lifetime of pain and disfigurement for him, he carried with him the right to wear the coveted Congressional Medal of Honor. The greater impact, though, is one that will outlast his 80 years of life on earth is the example he is for others.
In that way, courage is something we all have the opportunity to show. Very few of us will have the opportunity to be war heroes, but courage is about making the right choice in the moment, and most moments are just everyday moments. What decisions have you made in the day-to-day of life that have shown courage?
What is the most courageous thing you've ever done?